Mary Immaculate, a dynamic and caring community committed to enacting our faith; inspiring, challenging and engaging lifelong learners.
(excellence, integrity, inclusiveness, respect)
---
1922 to the present:
The foundation stone of 'The Immaculate Conception School' was laid on March 26th, 1922, by Archbishop Daniel Mannix. Under the guidance of the Sisters of Mercy, thirty two students attended from Grade Prep to Grade 6, in its first year. In 1961 our school changed to its current name of Mary Immaculate Primary School. Over the years since then, Mary Immaculate Primary School has continued to provide an education of excellence for children in Ivanhoe and surrounding areas, and will continue to inspire lifelong learners, now and into the future!
School Improvement Works: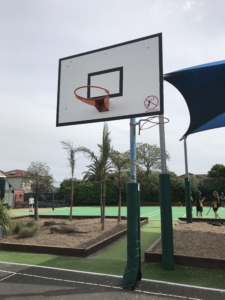 Mary Immaculate School has continually evolved to become the contemporary learning environment that it is today. Our most recent works include a dynamic new Senior Learning Area for our Year 5 and 6 students. This flexible space which is fully resourced with contemporary learning tools, provides opportunities for collaborative learning across the senior classes while also providing separate and quiet learning spaces as appropriate.  Our new Science Lab is 'up and running' and this space supports our provision of STEM learning.
During the recent Building Education Revolution conducted by the Federal Government, Mary Immaculate School was able to build a new contemporary library and to refurbish all of the Junior and Middle school classrooms and to extend the main building which now houses our Learning and Community Centre – a large hall used for gatherings such as assemblies, class performances, parent information evenings, Catholic Parish of Ivanhoe Schools staff meetings and community events.
Our school's play spaces have continued to be updated with both the senior and junior playgrounds receiving significant improvements including adventure playground equipment, and other active and passive play areas.  Our 'Sustainability Garden' allows our school to maintain contemporary and authentic learning experiences for the students, in and beyond the classroom.