Mary Immaculate, a dynamic and caring community committed to enacting our faith; inspiring, challenging and engaging lifelong learners.
(excellence, integrity, inclusiveness, respect)
At Mary Immaculate Primary School we value the strong bonds that exist between our school and the community.
Parish Community
Each Wednesday throughout the school year, classes attend the Parish Weekday Mass. During these Masses, we join our Parish Priest, Father Bill, as we lead the Parishioners in prayer and song.  We celebrate the Sacraments of Reconciliation, Eucharist and Confirmation and other significant events in the religious year, such as Lent, Easter and Advent.  We also join with the other school of Mary Mother of the Church Catholic Parish of Ivanhoe in combined school Masses for Ash Wednesday and to celebrate the successes of the school year.
http://www.ivanhoecatholics.com
Parents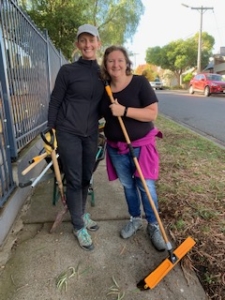 Mary Immaculate School genuinely values the support and contributions of our parent community.  Parent participation is welcomed in many ways including the Parent Literacy Helper program in the Junior School, volunteers to run the school tuckshop and accompanying classes during excursions, sporting events and camps. The School Advisory Council (SAC) works closely with the Principal and Parish Priest to advise on matters of policy, the co-ordination of working bees, student wellbeing, uniform, marketing, grants and other ongoing school programs.  As a sub-committee of the SAC, the Parents' Association conducts fund-raising activities to support the school and holds social events that build community and provide opportunities for our families to meet in informal settings. The Parents' Association also celebrates traditions such as Mothers' Day and Fathers' Day by holding gift stalls and craft activities.
Wider Community
Mary Immaculate School conducts various programs that engage our students in learning beyond the classroom and interacting with the broader commun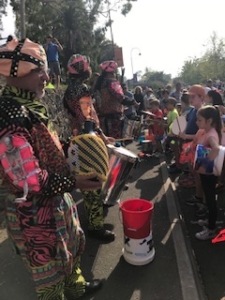 ity:
Darebin Parklands: With our close proximity to the Darebin Parklands the school accesses a number of programs on offer through the City of Darebin.  Students explore aspects of our environment and sustainability under the guidance of the park rangers.
Banyule City Council: We work closely with the local Biodiversity Officer to plant native flora throughout our school grounds.  The Year 3 and 4 students investigate how this encourages native wildlife to flourish.  Our school choir regularly sings at the Council's Citizenship Ceremonies and we have taken part in the annual ArtyFarty Fest.
Lawn Bowling Program: Our senior students interact with the members of the Ivanhoe Lawn Bowls Club, sharing and listening to perspectives from a different generation while learning the skills of lawn bowling.
Mission Fair:  Our Year 5 and 6 students organise and run our annual 'Mission Fair', raising money for various communities who are less fortunate than us. In recent years money raised has been donated to Caritas Australia and the Exodus Community.